Yuna Ito..one of my favorite singer..;)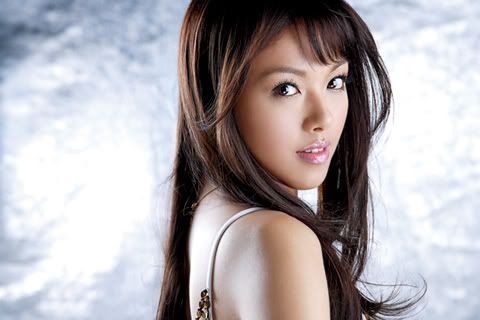 Kokoro ga mie nakute
Fuan na hi mo atta
Dareka wo aisuru imi
Jibun nari ni kimeta
Subete wo shinji nuku koto
I promise you mou mayowa nai
Tsuyoku naru...anata ni akasu yo
Nige nai de muki atte iku
Sugata wo misete kureta to heart
*Shinji you
Futari dakara aishiaeru
Ano sora he negai ga todoku you ni
Mitsume ai inoru two of us
Futatsu kasaneta omoi ga ima
Hitotsu no katachi ni kawaru
Your precious love
Kizutsuki kurushimu nara
Wake atte dakishime aou
Mou hitori ja nai kara
Subete wo uketomeru yo true love
Shinji you
Futari dakara aishiaeru
Eien ni tsunaida kono te wo mou
Hanasa nai chikau two of us
Futatsu kasaneta omoi ga ima
Hitotsu no katachi ni kawaru
Just the two of us
Osanakatta hitori yogari no ai
Ima wa tsuyoku shinji aeru
There can be truth
Atarashii hajimari
I want to be one with you
Shinji you
Futari wa ima
Aishiai koko ni iru
Hikari ga michiru you ni
Dakishimeru anata wo
*Repeat
Precious (Kanji)
心が見えなくて 
不安な日もあった
誰かを愛する意味 
自分なりに決めた
すべてを信じ抜くこと
I promise you もう迷わない
強くなる… あなたに証すよ
逃げないで 向き合っていく
姿を見せてくれた to heart
※信じよう
ふたりだから 愛しあえる
あの空へ 願いが届くように
見つめあい 祈る two of us
ふたつ重ねた想いが 今
ひとつの形に変わる
Your precious love※
傷つき 苦しむなら
分けあって 抱きしめ合おう
もうひとりじゃないから
全てを受け止めるよ true love
信じよう
ふたりだから 愛しあえる
永遠に つないだ この手をもう
離さない 誓う two of us
ふたつ重ねた想いが 今
ひとつの形に 変わる
Just the two of us
幼かった ひとりよがりの愛
今は 強く信じあえる 
There can be truth
新しい始まり 
I want to be one with you
信じよう
ふたりは 今
愛しあい 此処にいる
光が 満ちるように
抱きしめる あなたを
(※くり返し)
Precious (English)
On the day I couldn't see
my heart I felt insecure
The meaning of loving somebody
it's something I decide myself
truth can be found in everything
I promise you, I won't wander off anymore
I'll be strong...and prove myself to you
I won't run away, I'll turn around to face you
so I can see how you feel, to heart
*I will believe
so the two of us can be together in love
In order for my wish to reach the sky
I will look for you, and pray for the two of us
A pair of thoughts, now they can come
together and from a whole
Your precious love
When pain or bitterness pulls us
apart, we can hold each other
We're no longer alone,
because everything is answered by true love
I will believe
so the two of us can be together in love
I'll hold your hand forever, don't let
go, let's make a promise, the two of us
A pair of thoughts, now they can come
together and from a whole
Just the two of us
I believe that right now we can
strengthen this young and complacent love
There can be truth
A new beginning
I want to be one with you
I will believe
that we can come together
right now, right here, and love each other
So in order to light your light fill me
I hug you tightly
*Repeat
Lyrics from
YunaIto.com
Yuna Ito (伊藤 由奈, Itō Yuna) (born September 20, 1983) is an American pop singer-songwriter and actress who is active in Japan. She was born in Los Angeles and was raised in Hawaii. Ito made her musical debut with the single, "Endless Story", which was used as one of the theme songs for the 2005 film Nana; she also starred in the film, portraying Reira Serizawa. In 2006, Ito reprised her role as Reira for the sequel of the film singing the theme song, "Truth". In 2007, Ito released her debut album, Heart, which debuted atop the Oricon.[
Read More!
]
Links on this article:
YouTube
YunaIto.com
Wikipedia